Welcome to the Creative Soup's Spring Forward Blog Hop! If you're starting here, I highly recommend you hop on over to
Creative Soup's Blog
so you don't miss out on any of the fun!!!
To kick off our new enhanced site, we thought it would be fun to have all of our creative team members complete one of the fun Mojo Monday challenges from the first quarter. First, I wanted to show off Jessica Bree's banner she created for the January 31st Mojo Monday, "My Favs," using her favorite things. She created the banner for Mara using these items listed below:
Use the same color scheme as my banner (teal & golden yellow/orange)
Use butterflies on your project
Create a scallop circle shaped layout, card or project
Stitch a circle on your layout or project
Use a patterned transparency
Distress your project with paint
Doodle on your project
Here is her project: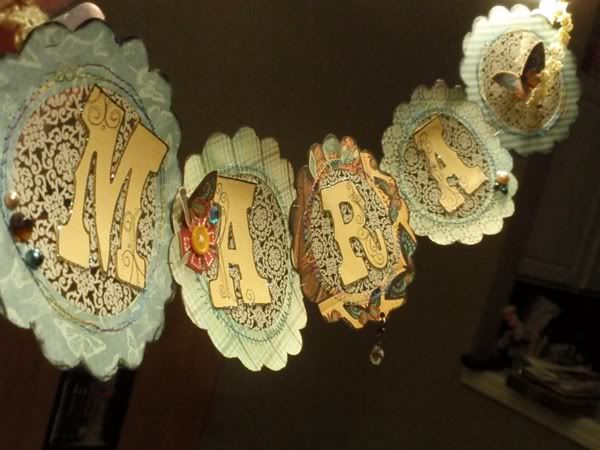 And here is the link to the original post:
1.31 BONUS Mojo Monday -- My Favs
I just love using a list of items like this to create a project. So the other day I was cleaning my scrap space and trying to figure out what kind of project to make. I needed a container of some sort to store my border pieces and excess strips of scrap paper. Then a light bulb went off... PRINGLES CAN! I had one on hand so I cut it down so the border strips would stick out the top a little, covered that bad boy with paper, and embellished.
I used teal and gold/yellow alphas and a teal Martha Stewart border cut in half, as well as butterflies and doodling. I also used this gorgeous woodgrain paper from Recollections and I know Bree loves woodgrain. This is such thrifty and super easy thing to create. Now I can see my borders all in one place.
Now for the nitty gritty of our blog hop! To participate in the blog hop, please leave a comment below to be entered for a chance to win a SOUPER COOL prize package from Creative Soup. I'm the last stop on this creative blog hop so if you find yourself here first, don't forget to go back to the Main Blog at
http://www.thecreativesoup.com/blog/
. Go through and leave comments on all 9 blogs and be entered into a drawing for an amazing prize pack. The blog hop runs from tonight, Friday, April 8th at 8pm EST through Monday, April 11th at 11:59pm EST. Winner will be drawn on Tuesday!
Also, don't forget to register at our brand new site,
http://www.thecreativesoup.com/
to join in all the fun!